Building people and ideas
Stand for something. Make your life mean something.
Start where you are with what you have. You are enough.
– Germany Kent.
The mental health & happiness program for youth
Because we believe that
We need a revolution in health education

We can prepare students to thrive in the 21st century

Mental health is something we train – not have

Loneliness is just as damaging as smoking

We can make a difference, we ACT
…we have developed the Road to Happiness Program.
In October 2021, we ran the pilot in Sicily, Italy, with 40 young people aged 18 to 30 from eight different countries.
Now we are bringing it to Luxembourg, from 14th of May.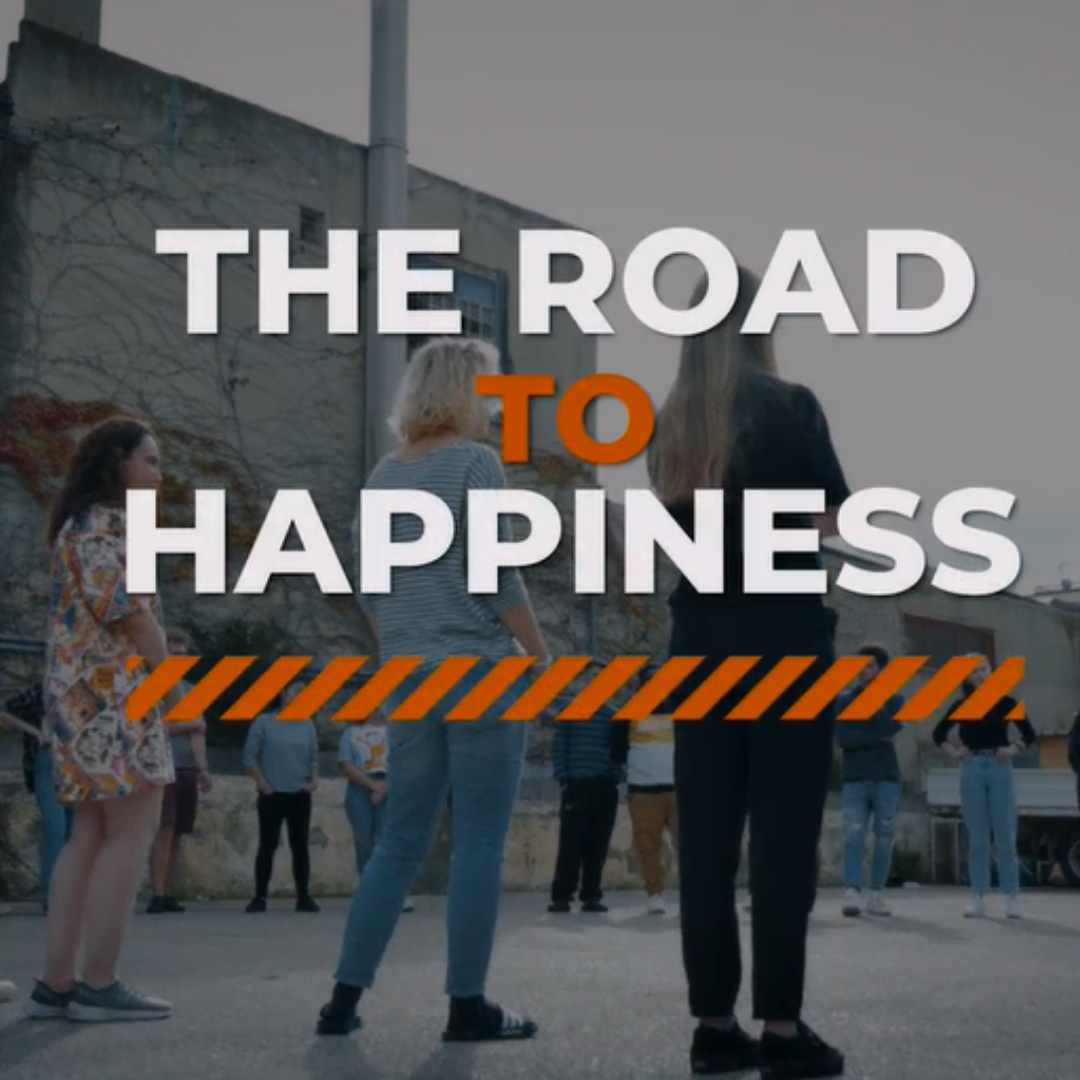 Proper food, sleep, exercise, fresh air
Reflection, breaks, connecting
Non-formal, human centered, actionable
We combine theoretical input with experiential learning to trigger lifelong learning.
Sessions include also discussion and self-reflection rounds.
A future with endless possibilities and access to international opportunities. Supporting youth from developing themselves and accompanying them on their entrepreneurial or professional journey.
Kyra is our amazing partner, that leads the engagement with Luxembourg Youth Houses.
Kyra attended the Italy pilot. Hear in her own words, what the program is and how it improved her sense on belonging.
Short term
Improved self-confidence & self-awareness. Decision on continuation of education / vocational training
Mid term
Increased mental health of young people. Easier transitions from school / university to work.
Long term
Resilient and Empowered. Higher income. Improved mental health. Reliable network of alumni
School
If you are a school, you might be interested in running a pilot project for your students on your premises.
Company
If you are a company or an institution, you might be interested in financing a part of the project.
Personal
If you believe this project should be available to young people, please share the details of the project with your network.